BioVendor developed user friendly diagnostic NGS kits with excellent analytical parameters and extremely fast processing for laboratories of any size.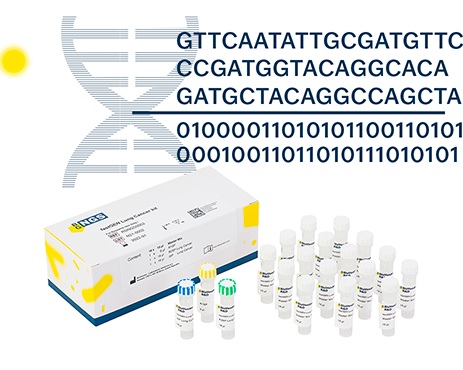 Personalised therapy can provide an opportunity for patients with various types of cancer to prolong and improve their quality of life. To effectively set up the therapy, it is necessary to distinguish patients who will benefit from treatment from patients whose cancer is naturally resistant to the therapy. The appropriate predictive molecular markers can increase the overall effectiveness and reduce the financial costs of the therapy.

Knowledge about the mutation status of KRAS, NRAS, BRAF, EGFR and IDH 1/2 genes is required to indicate the proper treatment of metastatic carcinomas and to assess the disease prognosis.
Single technology, mutliple opportunities
BioVendor brings new technology fastGEN for examination of the mutation status of oncomarkers in samples. Technology is base on ultra-deep sequencing of short amplicons obtained by a single polymerase chain reaction with special tagged hybrid primers.
The fastGEN technology is simple, ultra-sensitive, specific and effective - it is perfectly adapted to diagnostics. With ready-to-use reagents, a user-friendly workflow and all-in-one solution for the analysis of raw data offers fastGEN technology new advantages for clinical material.

BioVendor Group fastGEN: A breakthrough system for one-step NGS library
End-to-end solution combining library preparation with bioinformatic analysis
The procedure is designed to allow parallel processing of samples for KRAS, NRAS, BRAF, EGFR and IDH 1/2 genes. FastGEN technology reduces hands-on time and minimizes the risk of contamination.
For raw data analysis (FASTQ files) we brings software GENOVESA module fastGEN with technical and application support provided in the English language.
More about diagnostic NGS kits
Meet the fastGEN technology