BioVendor Group is an international diagnostics company with its headquarters in Brno, Czech Republic.
BioVendor provides a broad range of IVD technologies and capabilities including, in-house development and manufacturing of immunoassays and molecular diagnostics for the clinical market, as well as a wide offering for the Life Sciences market.
The core of the portfolio consists of immunoassays in several formats, both single-test and multiplexed. The portfolio is focused on infectious serology, autoimmunity, endocrinology, and newly-discovered biomarkers.
Since its establishment in 1992, BioVendor has placed high importance on innovation and value brought to customers via providing diagnostics solutions. Recent examples include, fully automated ELISA platform, proprietary microarray solution, Next Generation Sequencing kits, and proprietary miRNA immunoassays.
BioVendor is committed to its strategy to grow internationally. BioVendor has an extensive track record of acquisitions including, TestLine Clinical Diagnostics (Czech Republic), ViennaLab Diagnostics (Austria), Oxford Biosystems (UK), and most recently in September 2017, DIAsource Immuno-Assays (Belgium).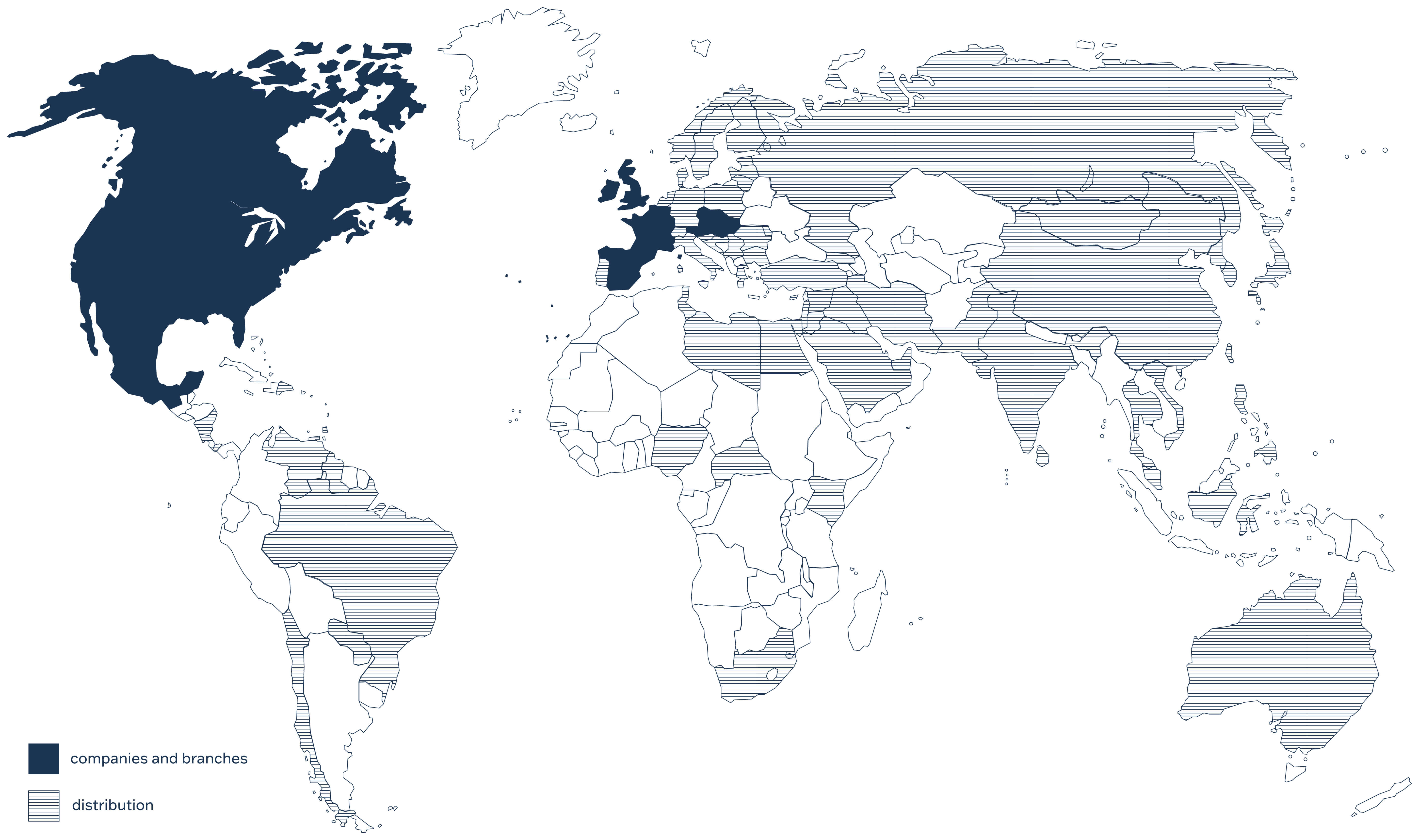 BioVendor – Laboratorní Medicína a.s.
BioVendor – Laboratorní Medicína a.s. (BioVendor LM) is a "mother company" of the corporate group composed of three divisions.
Research and Diagnostic Products Division
This division of BioVendor LM is an internationally active biotechnology company with its own research, development and manufacturing and international sales and marketing network. It has specialized in the development of original immunoassay kits for the detection of novel hormone-like proteins and protein biomarkers as well as related antibodies and recombinant proteins. Recently we are also focusing on novel topics known to be of great interest among the scientific and diagnostic community – microRNA biomarkers, liquid biopsy, exosome isolation, and immunodiagnostic multiplexing and automation.

Introducing BioVendor Research and Diagnostic Products Division
Laboratory Medicine Division
The largest division of BioVendor LM is a leading Czech distributor of a wide range of in vitro diagnostic, Life Sciences and clinical products. BioVendor LM offers a comprehensive range of products providing solutions for immunochemistry, clinical biochemistry, hematology, microbiology, molecular biology, pathology and other fields. In addition to its own distribution activities, BioVendor LM is the exclusive agent of Siemens (HDX division) in the Czech Republic. The combined range of products of Siemens and BioVendor LM covers a full range of automated laboratory diagnostics.
Clinical Products Division
The division of clinical products offers strategically selected range of products focused on electro-surgery, laparoscopy, general surgery, dental implantology, and imaging techniques, such as ultrasonic and radiodiagnostic devices.
BioVendor Instruments a.s.
BioVendor Instruments a.s. focuses on the development of scientific and laboratory instruments such as automated colony counting and image analyzing systems or an array reader with an accompanying software for image analysis of scanned arrays. BioVendor Instruments converts BioVendor group's substantial experience in all areas of in vitro diagnostics into solutions fully meeting everyday needs of our customers.

Introducing BioVendor Instruments a.s.
TestLine Clinical Diagnostics s.r.o.
TestLine Clinical Diagnostics s.r.o. engages in development, manufacturing and sales of human and veterinary laboratory diagnostics primarily in the area of infectious serology and diagnosis of autoimmune diseases.

Introducing TestLine Clinical Diagnostics s.r.o.

Introducing Brno
ViennaLab Diagnostics GmbH
ViennaLab Diagnostics GmbH is specialized in molecular diagnostics for human genetics, pharmacogenomics and oncology diagnostics. The company is engaged in product development, promoting original IVD StripAssay® and RealFastTM kits worldwide with its existing network of distribution partners.
DIAsource ImmunoAssays SA
DIAsource ImmunoAssays, an international diagnostic company based in Belgium, develops, manufactures and markets clinical diagnostic products in the field of endocrinology and infectious diseases. DIAsource ImmunoAssays is also committed to Vitamin D, including measurement of various forms of Vitamin D metabolites.
BioVendor Slovakia s.r.o.
BioVendor Slovakia s.r.o. is predominantly IVD distributor operation in Slovakia and includes a complete portfolio for laboratory diagnostics.
BioVendor GmbH
BioVendor GmbH is historically the first BioVendor's distribution branch, located in Kassel and serving our customers in Germany and Switzerland. It has been established to improve distribution of BioVendor group products and customer service.
BioVendor GesmbH
BioVendor GesmbH is our branch located in Vienna, established to distribute BioVendor group products as well as other selected products, and improve customer service in Austria.
BioVendor, LLC
BioVendor, LLC is a distribution branch of BioVendor with the exclusivity to operate in the USA, Canada and Mexico. The company is located at Asheville, North Carolina and distributes particularly BioVendor products. The portfolio is supplemented with life science products of some of other manufacturers.
Oxford Biosystems Ltd.
Oxford Biosystems Ltd. is a successful distributor of a wide range of in-vitro diagnostic products and products centered on biomedical research in the United Kingdom.