The analysis of genetic NGS data can be a daunting task that often requires specialized computing skills by the user.
We have developed our proprietary web-based bioinformatic analysis software – GENOVESA as an effortless solution for everyone and for all NGS data regardless of the kit used.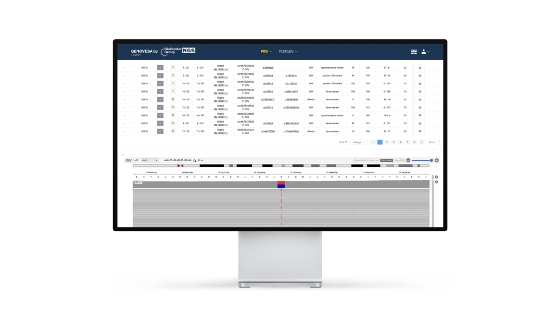 GENOVESA fastGEN module
GENOVESA is intuitive and easy to use. For beginners in NGS analysis, it allows a quick and easy generation of relevant information of their NGS data, without the need of their own dedicated bioinformatic experts.
On the other hand, GENOVESA allows experienced users to adjust and modify parameters, use complex filtering rules, and visually evaluate variants at the individual reading level.
Key features
Advanced quality control of sequencing data
Automatic notification of low-coverage regions for simple filtering of relevant variants
Monthly update of annotation databases
Customisation
Patient data and variants stored in an internal database
One-click report


Are you interested in more? Contact our product manager.
MSc. Jiří Brzobohatý
Business Development Manager
+420 702 188 994
brzobohaty@biovendor-mdx.com