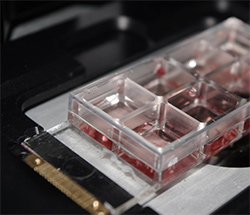 Advantages of BioRam® – Raman spectroscopy for everyone
With BioRam®, physicians, pharmacists and biologists gain uncomplicated access to the advantages of Raman spectroscopy. BioRam® is a powerful and effective tool for analyzing biological samples, including microorganisms, cells and tissue providing new insights into their nature and behaviour.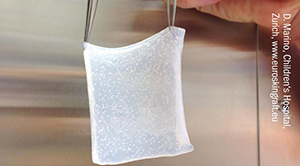 Safe and sound with BioRam®
Quality control & sample validation
Benefit from non-desctructive analysis of your product
Ensure the quality of cell based therapeutics
Guarantee cell viability and functionality
Screen for possible contamination
Increase safety for your patients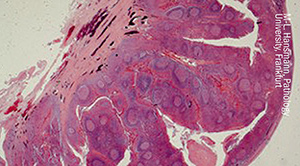 Innovative therapy is just a laser beam away
Tumor research & analysis
Discriminate tumor from non-tumor cells
Characterize tumor entities and staging
Discover tumor subpopulations
Screen for patient specific drugs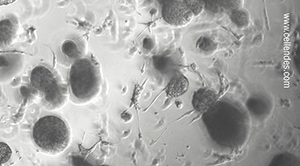 Shed light into cell behaviour
Cell culture & drug screening
dentify different cell types and subpopulations
Monitor cell state and development
Screen for relevant biomolecules
Diagnose treatment and disease induced molecular changes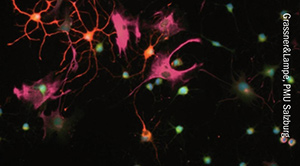 See the whole spectrum of cell development
Cell cells & regenerative medicine
Characterize stem cell populations in-line
Detect and monitor cell differentiation
Prove functionality of differentiated cells
Depict cell composition in tissue products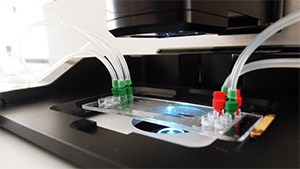 Benefits of BioRam® - Get into the flow
Integrated laser trapping properties arrest floating samples within the laser focus simultaneously with Raman spectra acquisition. Our unique combination of Raman microscopy, application-oriented software and modern microfluidics, supported by customized lab-on-a-chip systems, identifies, analyzes and sort cells in suspension in a simple, non-invasive way.