Type
Sandwich ELISA, Biotin-labelled antibody
Description
In BioVendor´s AQP4 Ab ELISA Version 2 kit, AQP4 Ab in patients' sera, calibrators and controls are allowed to interact with AQP4 coated onto ELISA plate wells and liquid phase biotinylated AQP4 (AQP4-Biotin).
Applications
Serum
Sample Requirements
50 μl
Shipping
On blue ice packs. Upon receipt, store the product at the temperature recommended below.
Storage/Expiration
Store the complete kit at 2–8°C. Under these conditions, the kit is stable until the expiration date (see label on the box).
Calibration Curve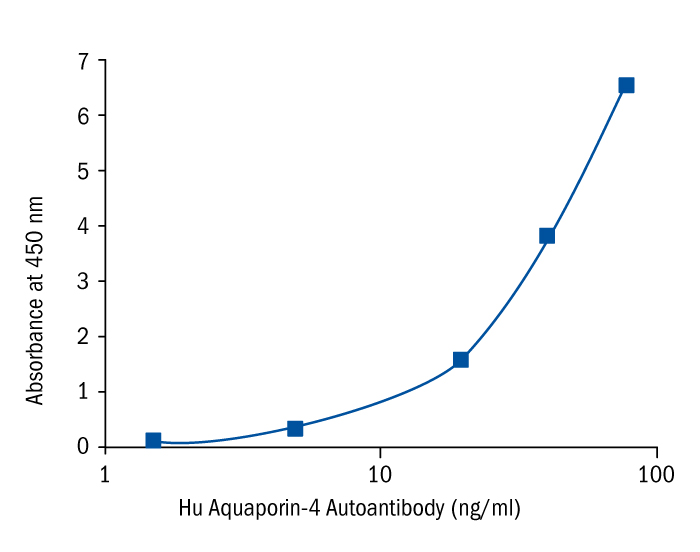 Calibration Range
1.5-80 u/ml
Limit of Detection
0.17 u/mL
Intra-assay (Within-Run)
5,7 %
Inter-assay (Run-to-Run)
10,4 %
Specificity
Sera from 358 individual healthy blood donors were tested in the AQP4 Ab ELISA Version 2 kit. 356 (99%) sera were identified as being negative for AQP4 Ab.