Type
Competitive ELISA, Immobilized antigen
Description
For the quantitative measurement of estradiol in human serum by an ELISA (enzyme-linked immunosorbent assay). This kit is intended for professional use only and is for laboratory use only. For reserch use only. Intended to be used manually but may be adaptable to open automated analyzers. The user is responsible for validating the performance of this kit with any automated analyzers.
Applications
Serum
Sample Requirements
50 μl/well
Shipping
On blue ice packs. Upon receipt, store the product at the temperature recommended below.
Storage/Expiration
Store the complete kit at 2–8°C. Under these conditions, the kit is stable until the expiration date (see label on the box).
Calibration Curve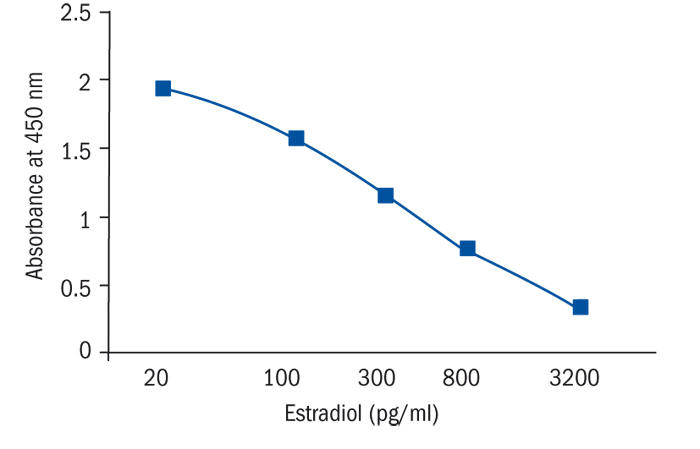 Calibration Range
25–4000 pg/ml
Limit of Detection
8.4 pg/ml
Intra-assay (Within-Run)
CV = 6.1%
Inter-assay (Run-to-Run)
CV = 7.7%