Established in 1995 as a small R&D laboratory of the Czech company BioVendor – Laboratorní medicína a.s. (Est. 1992), the Research and Diagnostic Products division has grown to become an innovative biotechnology company focused on developing and manufacturing in vitro diagnostic and for-research-use immunoassays, antibodies and recombinant proteins.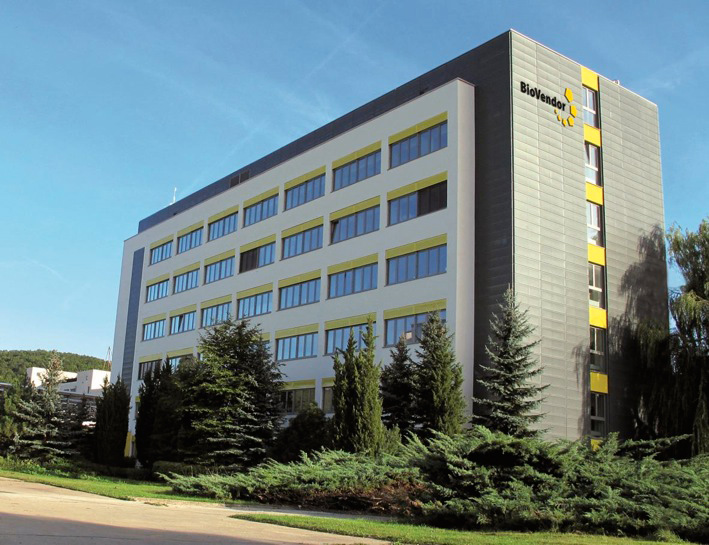 BioVendor's R&D efforts are aimed at rapidly growing fields of interest within the international research and diagnostic community, such as obesity, metabolic syndrome, diabetes, cardiovascular diseases, renal disease and injury, bone metabolism, osteoporosis, infection and inflammation, immune response disorders, oncology, tumor markers, neurological diseases, aging-associated diseases and more.
Recently we are also focusing on novel topics known to be of great interest among the scientific and diagnostic community – microRNA biomarkers, liquid biopsy, exosome isolation, and immunodiagnostic multiplexing and automation.
Our products are the result of long-term R&D activities, based on the capability of our research professionals to set new targets and to develop and manufacture new products, some of which being unique in the world, or being the first commercial assays, recombinant proteins or antibodies available on the market.
Our demanding customers include many of the world's top ranking scientific institutions. We collaborate with four BioVendor sales branches and more than sixty distributors creating a complete end-to-end workflow with enhanced customer service and technical support.
BioVendor – Laboratorni medicina a.s., is EN ISO 13485:2003, ISO 9001:2008 and ISO 14001:2004 certified, assuring that the development and manufacturing processes of all our products meet all quality control as well as environmental management criteria required..
You may also be interested: