Type
Sandwich ELISA, HRP-labelled antibody
Applications
Serum
Sample Requirements
100 μl/well
Shipping
At ambient temperature. Upon receipt, store the product at the temperature recommended below.
Storage/Expiration
Store the complete kit at 2–8°C. Under these conditions, the kit is stable until the expiration date (see label on the box).
Calibration Curve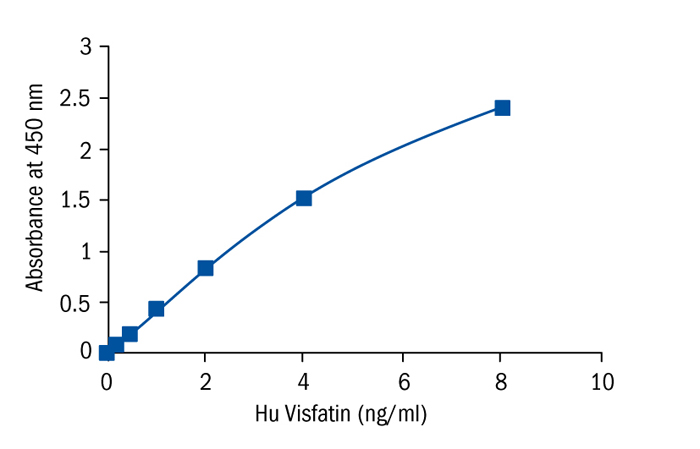 Calibration Range
8 - 0,125 ng/ml
Limit of Detection
30 pg/ml
Intra-assay (Within-Run)
5,58%
Inter-assay (Run-to-Run)
6,24%
Spiking Recovery
98%
Dilution Linearity
85-105%
Physical Appearance
White lyophilized (freeze-dried) powder.
Note
More about Visfatin on BioVendor Scientific Blog