Type
Sandwich ELISA, Biotin-labelled antibody
Applications
Serum, Cerebrospinal fluid
Sample Requirements
25 µl/well
Shipping
At ambient temperature. Upon receipt, store the product at the temperature recommended below.
Storage/Expiration
Store the complete kit at 2–8°C. Under these conditions, the kit is stable until the expiration date (see label on the box).
Calibration Curve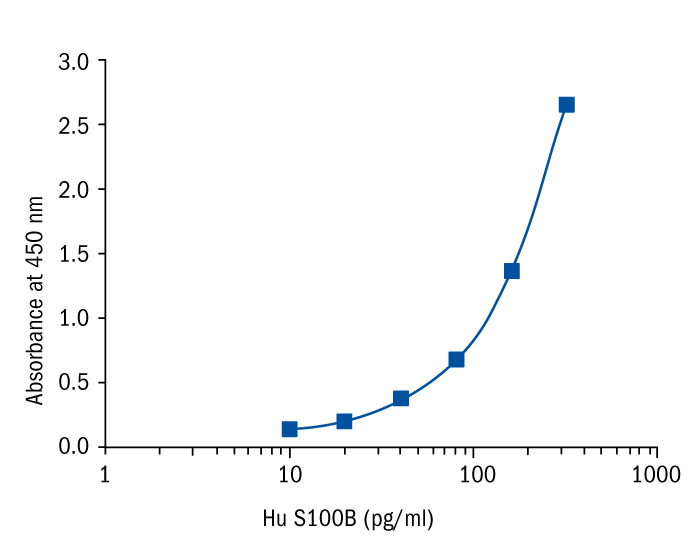 Calibration Range
10–320 pg/ml
Limit of Detection
The measurement range of the assay is 10 – 320 pg/ml (final concentration in a well after dilution).
Intra-assay (Within-Run)
n = 8; CV = 2.0 %
Inter-assay (Run-to-Run)
n = 4; CV = 5.9 %
Spiking Recovery
102.5 %
Dilution Linearity
111.6 %
Crossreactivity
bovine Yes
cat Yes
dog Non-detectable
horse Non-detectable
goat Yes
hamster Yes
mouse Non-detectable
pig Non-detectable
sheep Non-detectable
chicken Not tested
monkey Yes
human Yes
rabbit Yes
rat Yes