Type
Sandwich ELISA, HRP-labelled antibody
Applications
Serum, Plasma, Cell culture supernatant
Sample Requirements
10 µl/well
Shipping
At ambient temperature. Upon receipt, store the product at the temperature recommended below.
Storage/Expiration
Store kit reagents between 2–8°C except control. Store lyophilized control at -20°C.
Calibration Curve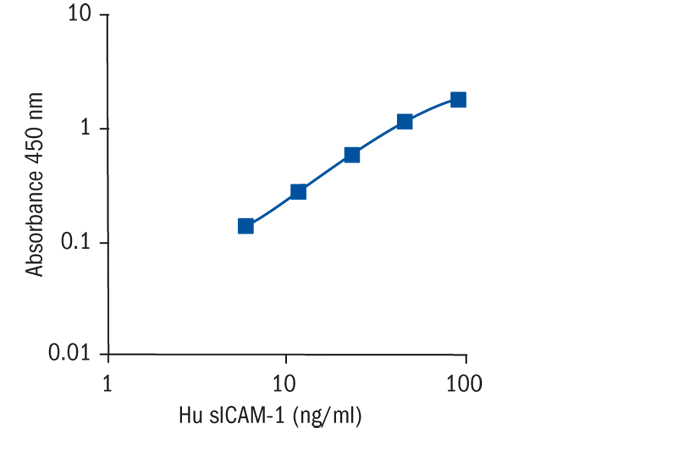 Calibration Range
6.25–100 ng/ml
Limit of Detection
2.2 ng/ml
Intra-assay (Within-Run)
CV = 4.1%
Inter-assay (Run-to-Run)
CV = 7.7%
Spiking Recovery
99%.
Dilution Linearity
93%