Type
Sandwich ELISA, Biotin-labelled antibody
Description
The BioVendor ZnT8 autoantibody (ZnT8 Ab) ELISA kit is intended for use by professional persons only, for the quantitative determination of ZnT8 Ab in human serum.
Applications
Serum, Plasma-Heparin, Plasma-Citrate
Sample Requirements
25 μl/well
Shipping
On blue ice packs. Upon receipt, store the product at the temperature recommended below.
Storage/Expiration
Store the complete kit at 2–8°C. Under these conditions, the kit is stable until the expiration date (see label on the box).
Calibration Curve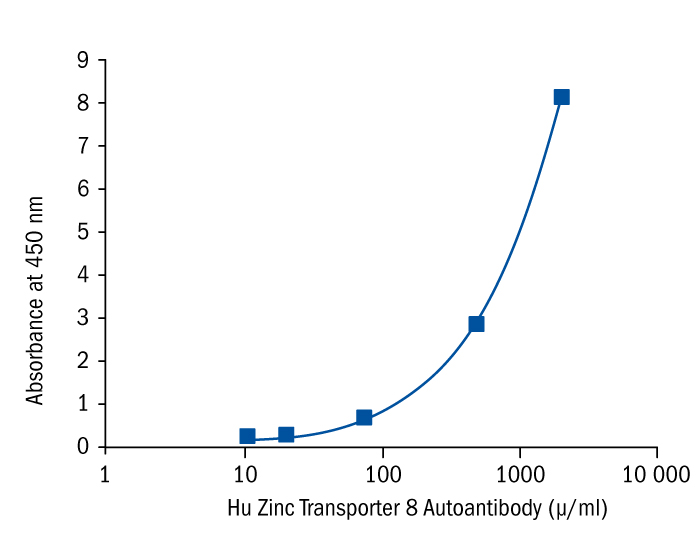 Calibration Range
10–2000 u/mL
Limit of Detection
1 u/mL
Intra-assay (Within-Run)
CV = 5,3%
Inter-assay (Run-to-Run)
CV = 8,5%