Multiple sclerosis is a chronic disease that affects the central nervous system, especially the brain, spinal cord, and optic nerves. This can lead to a wide range of symptoms throughout the body.
It is not known exactly what causes multiple sclerosis, but scientists believe it is an autoimmune disorder.
In the case of multiple sclerosis, the immune system attacks the myelin sheath that surrounds and protects the nerve fibers, causing inflammation. Myelin also helps the nerves conduct electrical signals quickly and efficiently.
Multiple sclerosis means "scar tissue in multiple areas."
Some people have mild symptoms, such as blurred vision and numbness and tingling in the limbs. In severe cases, a person may experience paralysis, vision loss, and mobility problems.
When the myelin sheath disappears or sustains damage in multiple areas, it leaves a scar, or sclerosis. As more scars develop, nerve fibers can break or become damaged. As a result, the electrical impulses from the brain do not flow smoothly to the target nerve.
It is not possible to predict how multiple sclerosis will progress in any individual. Once diagnosed, multiple sclerosis stays with you for life.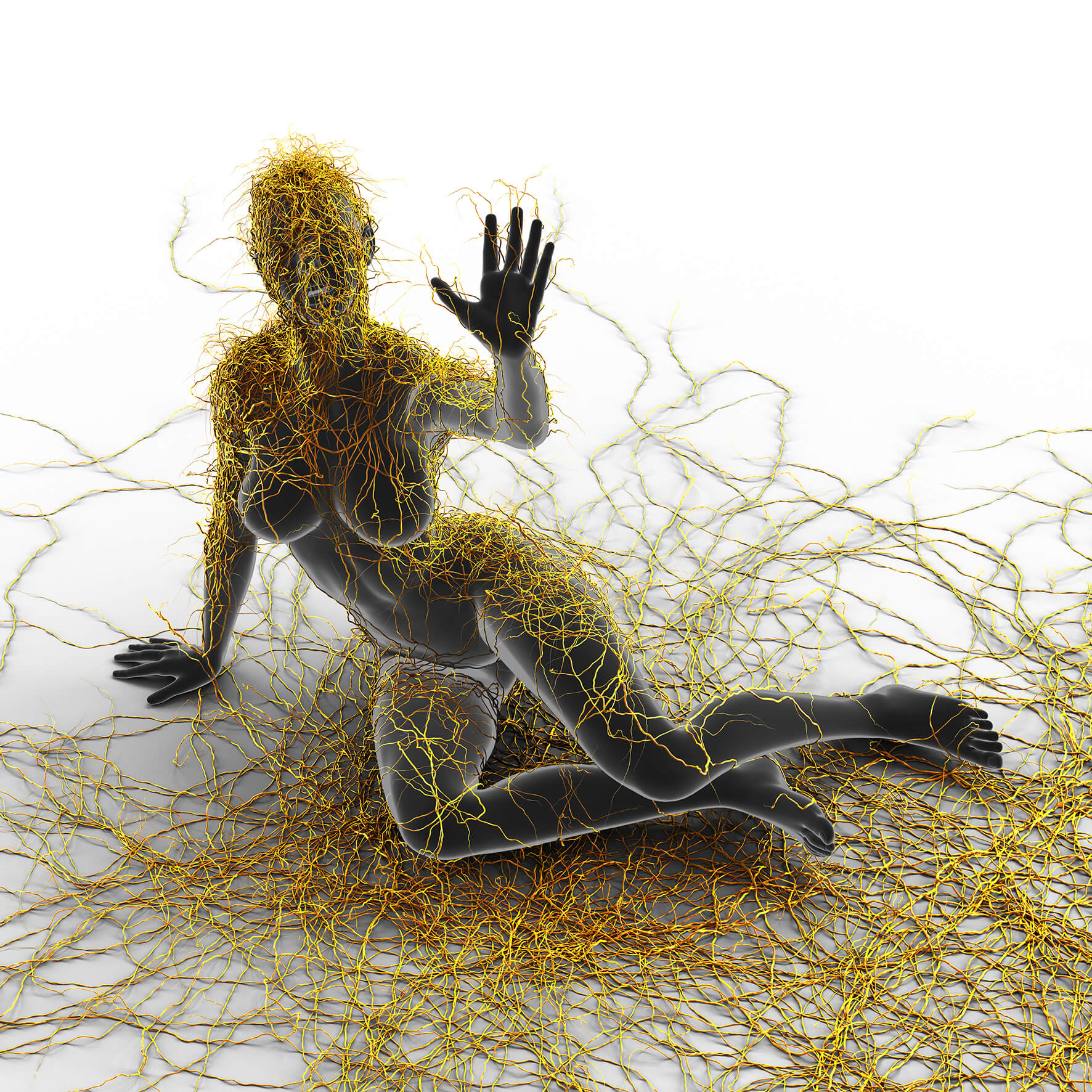 However, new treatments are proving effective at slowing the disease.
Human recombinant interferon beta (IFN-β) is one of the first-line drugs for Relapsing-Remitting Multiple Sclerosis (RRMS).
Nevertheless, the production of neutralizing antibodies (NAb) may hinder its operation.
Myxovirus resistance protein A (MxA) can be used as a marker of the bioactivity of IFN‐β therapy. Two to forty per cent of IFN‐β‐treated multiple sclerosis patients develop IFN‐β‐neutralizing antibodies with subsequent attenuation of MxA protein induction.
Serum concentrations of IFN-β are very low after the administration of therapeutic dosages and their measurement is technically difficult. Possible methods of detection include a cell-based MxA protein induction assay, which measures the biological activity of IFN-β in serum samples, and ELISA assays, which determine the IFN-β protein mass.
MxA induction can be measured from peripheral blood leukocytes both at the protein and mRNA level. Currently it is considered as one of the most sensitive markers of the biological activity of type I interferons!
Recently, the research group from Cancer Research Center in Semnan, have been investigating production of neutralizing antibodies against Rebif® and ReciGen® (two brands of IFN-β-1a) and evaluating its correlation with Expanded Disability Status Scale (EDSS).
Serum samples of 71 RRMS patients (34 in ReciGen®, 37 in Rebif® group) were collected. Neutralizing antibody was measured by Myxovirus resistance protein A assay. Concentration of MxA was measured by ELISA.
The period of treatment with IFN-β-1a was 18 months in ReciGen® and 24 months in Rebif® groups.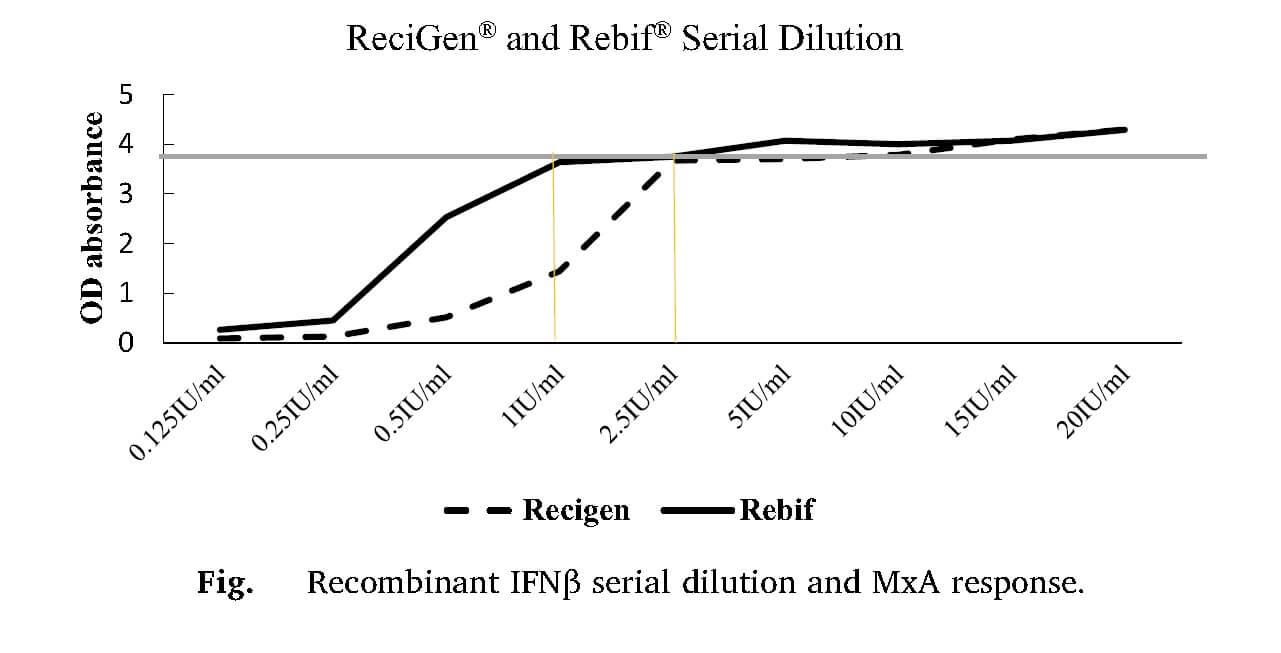 It was found that receiving interferon beta-1a for >24 months is correlated with higher possibility of NAb production.
In addition, the type of IFN-β used in the study had no significant impact on NAb positivity.
Research data show as well that both groups had comparable EDSS score changes, and NAb status of patients was correlated with their EDSS score.
It is noteworthy that The Committee for Medicinal Products for Human Use of the European Medicines Agency (CHMPEMA) recommended MxA assay for measuring clinical comparability and clinical safety.
Blog Categories:
Tags:
Share: