Sepsis is a recognized global health problem.
It affects over 30 million people worldwide annually and is the largest killer of children → 5 million each year.
Despite considerable progress in the management of organ failures, sepsis and septic shock, sepsis is still associated with reported mortality rates of around 30%, although mortality rates can be much higher depending on the geographical location and access to healthcare facilities.
Sepsis is a life-threatening syndrome characterized by a dysregulated host response to an infection resulting in multiple organ dysfunctions.
Early diagnosis and management of sepsis is key to improve patient outcome but remains challenging.
Today, only few biomarkers are routinely used at the bedside of patients with suspicion of sepsis: C-reactive protein (CRP) and procalcitonin (PCT).
Other biomarkers, such as soluble CD25 and middle region of pro-adrenomedullin are currently evaluated in various clinical situations, including the diagnosis of sepsis, the monitoring of response to treatment, the diagnosis and prediction of organ dysfunction or the evaluation of sepsis and septic shock severity.
One emerging biomarker is attracting special attention: PSP, for pancreatic stone protein, shows promise as it is characterized by a higher accuracy in the diagnosis and prognosis of sepsis compared with CRP and PCT.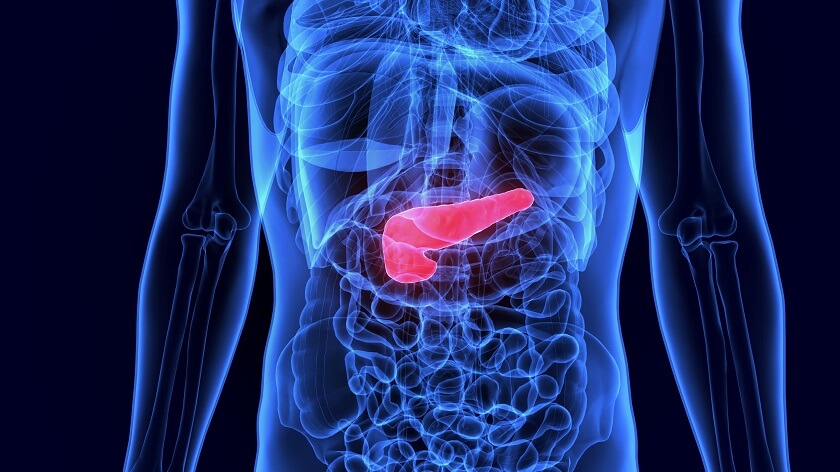 Pancreatic stone protein (PSP) is a protein secreted by the pancreas in response to stress induced by systemic infection and sepsis.
Originally, lithostathine and regenerating protein 1 (Reg I) were discovered and described by different groups working on pancreatitis and diabetes.
Later on, both proteins were proven to be identical and were renamed PSP for pancreatic stone protein.
The first function described for PSP was the inhibition of the growth and nucleation of calcium carbonate crystals in the pancreatic juice.
PSP has also been associated with pathological changes occurring in the pancreas during pancreatic inflammation and, upon tryptic cleavage, with a calcium- and pH-dependent bacterial binding to proteoglycan.
Many studies among different clinical settings (ED, ICU, surgical, nonsurgical adult and children) showed that PSP to be more accurate, with a higher sensitivity, specificity, positive and negative predictive values than CRP, PCT, IL-6 and other cytokines for the diagnosis of sepsis and prognosis of unfavorable outcome.
In a pivotal study, serial PSP measurements in multiple trauma patients were able to identify patients who were developing sepsis before the rise of other biomarkers, and before the clinical diagnosis, in most cases. The same has been reported in patients after cardiac surgery.
Klein et al. indicated that in all 120 patients PSP levels increased after elective cardiac surgery, independently from the characteristics of surgery, but was significantly higher postoperatively, at 24, 48 and 72 h among the 18 patients (15%) developing an infectious complication.
In a population of patients with sepsis-related complications, PSP levels have high diagnostic accuracy in the ability to discriminate the severity of peritonitis and to predict death in the ICU.
In another study, PSP levels reflected organ dysfunction and predicted death in ventilator-associated pneumonia (VAP), which allowed stratification of patients with good and poor outcome.
Data on the diagnostic performance of PSP for sepsis are also available for children and neonates. In children, the combination of PSP, PCT and CRP was superior to each of the individual markers alone for the risk stratification of pediatric sepsis, and the combination of PSP and PCT had significantly higher diagnostic accuracy for osteomyelitis than that of PSP or PCT alone.
In neonates, a population particularly at risk for sepsis and associated with high morbidity and mortality, a strong negative predictive value for PSP alone or in combination with PCT was found for early onset neonatal sepsis, which supports the concept of using PSP to rule out sepsis and thereby safely reduce antibiotic treatment in this specific population.
Blog Categories:
Tags:
Share: